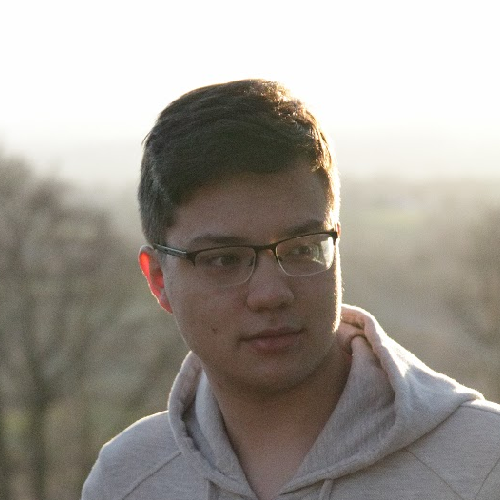 Welcome
I'm Dan, Graduate Games Developer at Norwich, University of the Arts and college Graduate from Ada, National College for Digital Skills. Involved in a total of 8 years of Computer Science and have used the last 3 years in Games Development.
Focused in taking a creative direction I have studied Games Development to support this. Created various projects, made various achievements and strong in many technical and soft skills.
My goal is not just to become a games developer but also to look at new ways games technology can enable more real-world applications. I feel there is a lot of untapped power from such technologies that could better existing technologies that we all use today
Education
BSc Games Development
Norwich University of the Arts
3 Year BSc Course learning all technical components involved in Games Development. Learning not only technical skills and software including Unreal Engine 4 but also soft skills in project management, communication and working in teams. Developing a wide range of projects over the 3 years and participating in Game Jams and other collaborative events.
Student Ambassador for the Games Development Course
Level 3 BTEC Extended in Computing
Ada, National College for Digital Skills
Covering 11 Computing focused modules involving both exams and coursework projects involving a research and practical component. The course focused on learning from Programming to different industry focuses and working with industry partners from London to deliver our projects. Building connections as well as learning more about the industry from the modules we work on. Learning a large range of Technical and Soft Skills
Representative for the College in various outreach events.
Experiences
Programming Tutor
Freelance / Private
Over 200 collective hours of tutoring in public and private areas, 1-to-1 tutor for over 20+ students. Covering both school based, and personal development focuses in both UK and US educational formats.
Apprentice Assistant Teacher
Ada, National College for Digital Skills
Assistant Teacher for Level 4 Apprentices, working to aid many student who find themselves struggling with the course content and helping them develop and improve on their skills.
Team Mentor
National Citizen Service / The Challenge
Summer 2018 & Summer 2019
Over Four 3-week programmes, developing skills of young people developing their social and soft skill range set, teaching challenging lessons and involving both self-development and team skills in fun and practical challenge, working towards running a community driven campaign to support their local area.
Assistant Technician
Ada, National College for Digital Skills
Supporting the IT System Manager during my time at Ada, National College for Digital Skills. Employed under my initial knowledge and skill set I aided in managing various tasks with imaging 100+ Laptops, management of Video and Audio equipment and maintaining 40+ High-End Desktop Machines